Endodontics is a branch of dentistry that deals with diagnosing and treating diseases of the pulp and root canal system. While general dentists may perform some endodontic procedures, such as simple extractions, most endodontic procedures are performed by endodontists who have completed additional education and training after dental school.
At Texas Endodontic Center, we are proud to be members of the American Association of Endodontists. We offer a wide range of endodontic treatments to help relieve tooth pain and restore oral health. Our experienced team will work with you to develop a personalized treatment plan that meets your unique needs.
No matter what type of endodontic treatment you need, you can rest assured knowing that you're in good hands with us at Texas Endodontic Center. 
Our Endodontic Services in Fort Worth, Texas
A root canal is a procedure performed when the tooth's pulp or nerve tissue becomes infected. The infection can be caused by decay, trauma, or other conditions. During a root canal, the endodontist will remove the infected pulp or nerve tissue, clean the inside of the tooth, and seal up the damaged location. Root canals are often used to save teeth that would otherwise need to be extracted.
Endodontic surgery treats conditions that cannot be treated with a root canal alone. Common conditions that require endodontic surgery include cracked teeth, traumatic injuries, and blockages in the root canal. Surgery may also be recommended if there is damage to the surrounding bone due to an infection. The most common type of endodontic surgery is called apicoectomy or root-end resection. During this procedure, the damaged tissue is removed, and the remaining tooth structure is sealed. Endodontic surgery is typically used as a last resort after all other treatment options have been exhausted.
Endodontic retreatment is a procedure that is performed when a previous root canal fails to heal properly. Retreatment involves removing the filling from the previous root canal and cleaning out any remaining infection. Once the tooth has been thoroughly cleaned, a new filling will be placed. Retreatment and root canal therapy are often successful in saving teeth that have become infected after a previous root canal.
Cracked teeth are a common condition caused by trauma, biting on hard objects, or grinding your teeth. Symptoms of a cracked tooth include
pain when chewing,

sensitivity to hot and cold temperatures, and

swelling around the gum line.
If left untreated, a cracked tooth can become infected or lead to further damage. Cracked teeth often require endodontic surgery to repair the damage and prevent further infection. Depending on the severity of the crack, treatment may involve bonding, crowns, or even extraction.
Teeth can become displaced or knocked out entirely due to trauma such as sports-related injuries and car accidents. If you find yourself experiencing one of these unfortunate events, it is crucial that you see an endodontist immediately, as time is a critical factor when trying to save the tooth.
At Texas Endodontic Center, we offer several different treatments for traumatic injuries depending on the extent of tooth damage. Endodontic surgery or retreatment may be necessary to save the damaged tooth. Apexogenesis and apexification are common procedures used to treat young patients who have experienced traumatic injuries.
The Best Endodontist in Fort Worth, TX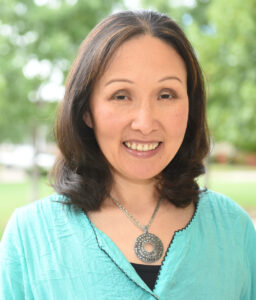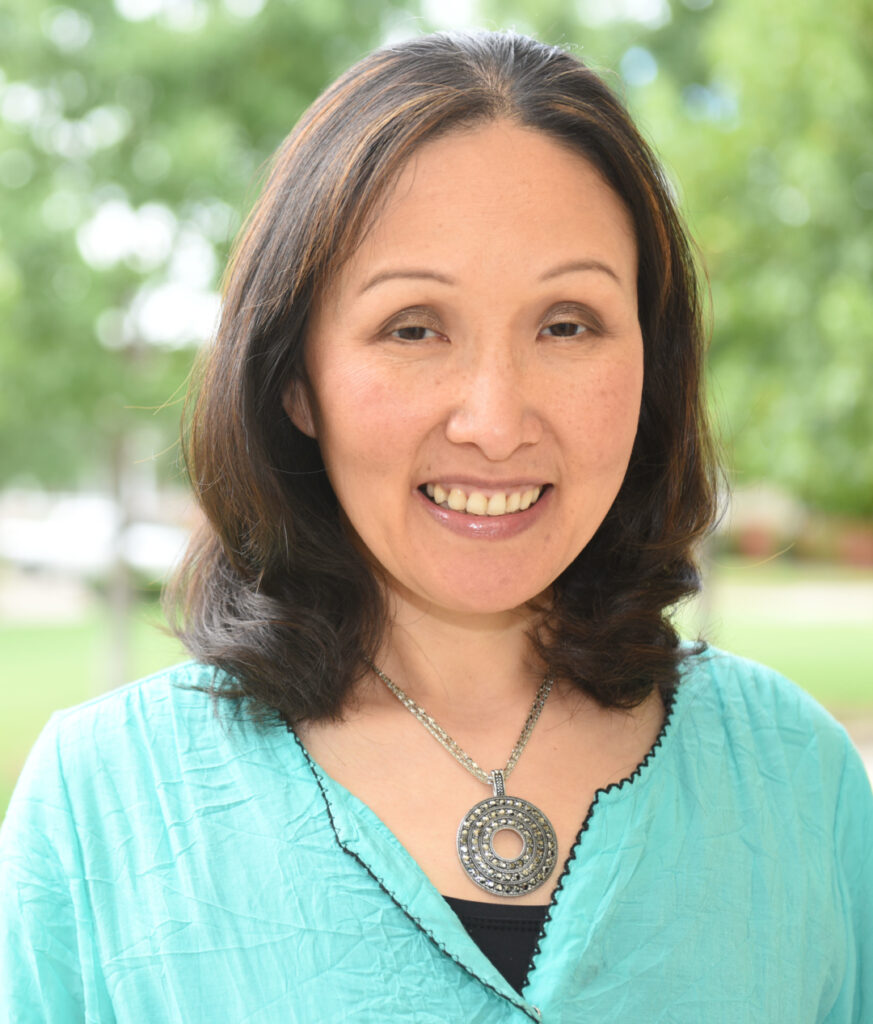 Finding an endodontist can be extremely difficult, as only 3% of dentists in America are endodontists. If you're looking for the best endodontist in Fort Worth, TX, Dr. Pei Kang at Texas Endodontic Center is your top choice.
Dr. Pei Kang is a board-eligible endodontist practicing in the North Texas area for over 18 years. Originally from China, Dr. Kang came to Baylor College of Dentistry in 1998 to pursue a Ph.D. in Oral Biology. She then went on to pursue her specialty training and completed her Certificate in Endodontics at Baylor College of Dentistry (now Texas A&M College of Dentistry) in 2004.
As an esteemed member of the American Association of Endodontics, Dr. Kang has published numerous articles in peer-reviewed journals, received recognition for her research, and given lectures at conferences around the nation. She prioritizes patient experience and uses various techniques to ensure each patient's comfort.
In her spare time, Dr. Kang enjoys reading and studying from Living Stream Ministry, meeting friends at a coffee shop, and spending time with her husband Joel, whom she met at a "Dress like the 50′s" party at a church in Carrollton, TX. They love dogs and have a wonderful canine kid – Happy, who is always happy.
What's the Difference Between a Dentist and an Endodontist?
Just like the difference between a general doctor and a specialist, a dentist is trained to diagnose and treat a wide range of oral health problems. In contrast, an endodontist is specifically trained to diagnose and treat problems with the pulp of your tooth.
Dentists go through four years of dental school after they finish their undergraduate degree. Endodontists complete four years of dental school and at least two extra years of education and training in endodontics. This specialized training gives endodontists the skills and knowledge necessary to provide specialized care for the teeth.
Another critical difference between dentists and endodontists is that endodontists are experts in pain management. They use state-of-the-art technology to diagnose and treat conditions that cause pain in the teeth and jaws. As a result, their root canal treatments are extremely effective in relieving pain and restoring teeth to their normal function.
Need a Root Canal? Here's What to Expect at Our Fort Worth Office.
You may feel a little anxious if you've been told you need a root canal. But there's no need to worry! Root canals are a common and relatively simple procedure to save infected or damaged teeth. At Texas Endodontic Center, our board-certified endodontist Dr. Kang is an expert in diagnosing and treating conditions affecting dental pulp. We use the latest technology and techniques to ensure that our patients receive the best possible care. Our office has a 90% success rate for root canal procedures, and we are committed to providing our patients with a positive experience. 
During your initial consultation, Dr. Kang will take a full medical history and thoroughly examine your mouth. We'll also take x-rays to better examine the affected tooth or teeth. Once we have all the information we need, we'll discuss with you about your treatment options and answer any questions you may have. We'll also go over any possible complications that could arise during treatment. We believe that by educating our patients, we can help you feel more at ease about your procedure.
Root canal treatment is usually performed in one to two visits. During the first visit, we will clean out the infected nerve tissue and shape the inside of the tooth. A temporary filling may need to be placed in the tooth to protect it if a second visit is needed. 
At your second visit, we will remove the temporary filling and place a permanent filling or crown on the tooth. It is vital to have a permanent filling or crown placed on the tooth as soon as possible after root canal treatment to protect it from re-infection.
We understand that root canals can be a stressful experience, but our goal is to ensure you are as comfortable as possible during treatment. At Texas Endodontic Center, we use local anesthesia and laughing gas (nitrous oxide) to ensure that our patients are comfortable during their root canal procedures. Both options are safe and effective, and our experienced staff will work with you to determine the best way to keep you comfortable during treatment.
After the procedure is complete, you will be given post-treatment care instructions. The numbness from the local anesthesia should wear off within a few hours, and most patients can resume their normal activities immediately after their root canal procedure. 
You may experience some sensitivity to hot and cold temperatures for a few weeks. It is important to brush and floss your teeth as usual but be gentle around the area where your procedure was done.
Here are some important things to remember after your root canal:
To ensure that your root canal heals properly, avoid eating hard or crunchy foods for at least 24 hours after the procedure.

Avoid chewing directly on the treated tooth for at least 24 hours.

Soft foods like soup, mashed potatoes, and yogurt are good options for the first day or two after treatment. 

Avoid using straws for at least 24 hours because suction can cause the temporary filling to come out.

Avoid using tobacco products for at least 48 hours, as they can slow down the healing process. 

Avoid hard and sticky foods that could potentially damage the temporary filling.

Brush and floss your teeth as usual, but be careful not to dislodge the temporary filling.

Visit your dentist for regular checkups and cleanings. 
If you feel any discomfort after your root canal, you can take over-the-counter pain medication like ibuprofen to help manage any discomfort. However, if the pain is severe or lasts for more than a few days, please contact your endodontist as soon as possible for assistance.
If you are experiencing problems after your root canal, don't hesitate to get in touch with our office at 817-849-9777.
How Much Does a Root Canal Cost?
The cost of a root canal will vary depending on the severity of the infection, the tooth affected, and whether or not you have dental insurance coverage. However, root canals are often more affordable than having the tooth extracted and replaced with an artificial tooth. If you are looking for affordable root canals in Fort Worth, TX, we welcome you to contact Texas Endodontic Center for a consultation. We have financing and payment options for all patients.
Learn More About Endodontics in Fort Worth