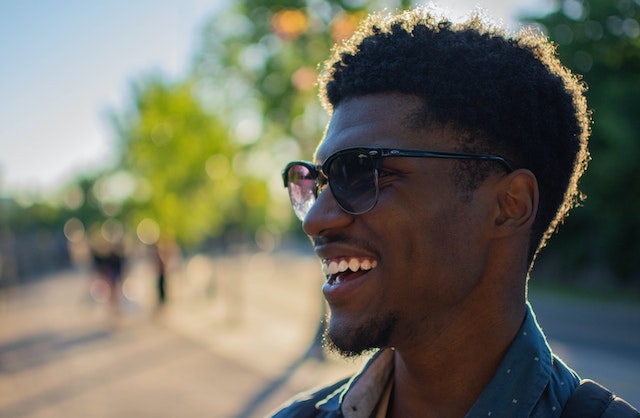 A root canal is a dental procedure where the pulp inside a tooth is removed, and the space is cleaned and sealed. This is often done because the pulp has become infected. Root canals are important because they can help save a tooth that would otherwise have to be removed.
Texas Endodontic Center in Wylie is your local top-rated endodontics office that offers root canals to patients in need. All of our endodontists are proud members of the American Association of Endodontists. Along with our highly-skilled staff and state-of-the-art equipment, we provide each patient with the best possible experience and root canal treatment available.
If you think you may need a root canal, or have any questions about the procedure, please call us today at 972-818-5090 to schedule a consultation. We look forward to helping you keep your smile healthy!
Dentist vs. Endodontist: What's the Difference?
Dentists and endodontists both have expertise in oral health, but they have different areas of focus. Dentists are general practitioners who provide preventive and restorative care for teeth and gums. In contrast, endodontists specialize in the diagnosis and treatment of disorders and diseases of the dental pulp and tissues surrounding the root of the tooth. Aside from general dentistry education, endodontists undergo additional education and training to specialize in this area. Additionally, they're experts in pain management and use the latest state-of-the-art technology to provide the best possible results for their patients.
Our Endodontic Services in Wylie, Texas
A root canal is a procedure used to save a tooth that is infected or damaged. During a root canal, the damaged pulp is removed, and the inside of the tooth is cleaned of bacteria. The tooth is then sealed to prevent further damage.
Endodontic surgery is sometimes necessary when a root canal cannot be performed or when the root canal does not heal properly. There are several different types of endodontic surgery, but they all involve accessing the tooth's root to remove the damaged tissue.
Endodontic retreatment is a procedure that is used when a previous root canal fails. During retreatment, the endodontist will access the root of the tooth to clean out the infection and repair any damage that has been done. Retreatment and root canal therapy are often successful in saving teeth that have become infected after a previous root canal.
Cracked teeth can happen for various reasons, but they usually occur due to trauma to the mouth or teeth, such as from biting down on hard food. Cracks can also happen due to wear and tear over time. If you have a cracked tooth, it's important to see an endodontist right away so that they can determine the best course of treatment. Treatment options for cracked teeth include root canals, bonding, crowns, and veneers. 
Traumatic injuries to your teeth can happen in many ways, such as being hit in the face with a ball or falling against a hard surface. The most common type of traumatic injury is avulsion when the entire tooth is knocked out. If this happens, it's important to try and find the tooth and bring it with you to your dentist appointment. The faster you see a dentist after an injury, the more likely they'll be able to save your tooth.
Need a Root Canal? Here's What to Expect at Our Wylie Office
A root canal is a procedure used to save a tooth damaged by decay or infection. The goal of the procedure is to clean out the infected or damaged pulp and to seal the tooth so that it can be restored and function normally. At the Texas Endodontic Center, our endodontists are experts in root canal procedures and use the latest technology to ensure you're as comfortable as possible.
Root canals are generally pain-free and stress-free; most patients report feeling little to no discomfort during or after the procedure. During your initial consultation, one of our expert endodontists will review your medical history, thoroughly examine your mouth, and take X-rays to determine if a root canal is the best treatment option for you. 
You will be informed of any potential complications during your consultation or as soon as they become evident during treatment. The vast majority of root canals are successful, but in rare cases, a tooth may need to be extracted. We welcome any questions you may have about the procedure and will do our best to ensure that you are comfortable and well-informed before treatment.
Root canals are usually performed under local anesthesia, but we also offer nitrous oxide (laughing gas) for our patients who are feeling anxious about the procedure. The actual treatment is relatively painless and takes approximately 30-90 minutes per tooth.
After your root canal, you can resume your normal activities as soon as you feel comfortable, but be sure to avoid chewing on hard foods for the first 24 hours. Although you should also brush and floss regularly to keep your teeth and gums healthy, you may want to be gentle around the treated area until the wound is fully healed. If you have any questions or concerns about your root canal treatment, please don't hesitate to call us. We're always happy to help.
How Much Do Root Canals in Wylie, Texas Cost?
The cost of a root canal can vary depending on several factors, including the damage's severity, the tooth's location, the number of roots on the tooth, and whether or not you have dental insurance.
Learn More about Root Canals in Wylie, Texas